Investment Indonesia, Foreign Investment Indonesia, Top Company Investments in Indonesia Farm Land Investment, Goat Milk Farm and  Industry in Indonesia.
After seeing the world's economic condition decline in several countries due to the COVID-19 virus, which killed the world's productivity and caused wars between several countries, people were shocked by the global recession news. The rising news of this impending recession makes most people worry and panic. Several large companies have also begun to prepare themselves for a recession with layoffs. There is no doubt that the recession will have a big impact, as it will lead to fewer jobs, a hiring freeze, no pay raises, and, if all else fails, layoffs to save money.
This news will heighten people's concerns. You must protect your financial situation in these circumstances. Putting money in the bank is no guarantee that you will be able to get it out during a recession. Some important things you should pay attention to are preparing an emergency fund, stopping being consumptive, having cash, not selling the assets you have, and staying calm. The next step you must take is to invest. Most people fear to fund because they associate it with vast sums of money, significant losses, and unpredictable gains. Even though not all investments will turn out that way. Seeing Indonesia's growing technological sophistication, there are several investments you can make. Let us learn more about investment!
What is Investment?
Investment is the action of investing funds to get some profits. If you have idle money, most people will invest it in long-term investments to enjoy it in retirement. The parties or individuals who make investments are called investors. There are two types of investors: individual investors and institutional investors, typically corporations and organizations. Investment is divided into three categories based on time: short-term, medium-term, and long-term. Here is a conclusion that differentiates it:
1. Short-Term Investment
Usually, short-term investments last less than a year and have a lower rate of return. Most people are impatient when investing, which is why many are willing to bet large sums of money for attractive short-term investments. That is why the word "High Risk, High Return" appeared. This type of investment is also often referred to as a temporary investment or to secure your funds while waiting for other investment opportunities to emerge with relatively more optimal returns.
2. Medium-Term Investment
Medium-term investments typically have a duration between one and five years. This form of investment enables you to generate considerable passive income. People who make this investment usually seek a sufficient return to cover future expenses, such as wedding or education fees.
3. Long-Term Investment
Most people make this investment over more than five years to plan for future needs, such as retirement funds, the inheritance of their children, etc. To maximize the potential of long-term investment, you must have sufficient capital.
Investing in Indonesia
Investing can be a means to preserve and grow wealth. The Indonesian population still has a comparatively low level of interest in investing compared to developed nations. The common interest in investing in Indonesia is inseparable from the many people who still think that investment is only for the rich. However, the paradigm continues to shift. Investments are now more easily accessible to lower-middle-income people. This has had a significant impact on investment growth in Indonesia. Increasingly equitable financial education has also increased public awareness of the importance of investing.
1. Start Up Company in Bali (CANDI.ID)
Indonesia has natural beauty and various tourist attractions, ranging from mountains, beaches, forests, cliffs, caves, and many more. Some people have decided to invest their money in the content business. Usually, people will choose an Instagram account with activities to review exciting places in Indonesia, especially Bali, the island of God. Then they will invest there. Currently, this is the most attractive and widely practiced business in Bali. Because besides getting benefits from money, you can also gain experience and increase your engagement rate.
Why is investing in Bali so attractive? Regarding natural resources, we all know Bali has extraordinary natural and cultural beauty. Bali has experienced very rapid infrastructure development recently. After experiencing economic paralysis caused by the COVID-19 pandemic and preventing tourists from visiting Bali, tourism is now rising and making Bali even more crowded. Bali also has a stable political situation. Bali has many international investors, which of course, makes Bali increasingly known throughout the world and has its charm.
As done by one of the famous accounts on Instagram @candi.id.official, this account is intended to revive Bali's tourism and promote local business. This start-up also provides services to promote your business and become digital content marketing. Content marketing allows you to reach existing and potential customers in places they frequent. An established content channel with great engagement also adds value in the long term. This is one of the investment opportunities you can invest in because now @candi.id.official is looking for investors by preparing new plans and breakthroughs!
Website : https://candi.id/
Instagram : https://www.instagram.com/candi.id.official/
Whatsapp : +628118867897
Twitter : https://twitter.com/candiidofficial
Email : info@candi.id
Youtube : https://www.youtube.com/@candi2628
TikTok : https://www.tiktok.com/@candi.id.official
2. Best Digital Marketing Agency Company in Indonesia (Arfadia)
The rapid development of information technology has made most companies want to invest in digitalization. Digital Marketing uses the internet, mobile devices, social media, search engines, and other channels to reach consumers. Some marketing experts even say digital marketing is a new way to understand consumer behavior more effectively than traditional marketing. Digital marketing has a vast scope and channels with various benefits, so opportunities to reach potential consumers and develop businesses are even greater.
There are two types of investments that you can make. First, you can invest your funds in your own business using SEO. When owning a business, information technology is the most important thing. Digital marketing has short-term and long-term strategies. You can use the money spent on advertising to boost the value of digital assets. Thus, it will generate strength in digital marketing and increase efficiency in advertising spending.
The second option is to invest your funds in a digital marketing company. You can realize your choice by contacting PT Arfadia Digital Indonesia. They are experienced in their field, with dozens of prominent clients in Indonesia, currently, PT Arfadia Digital Indonesia is opening its company to investors.
Website : https://www.arfadia.com/
Instagram : https://www.instagram.com/arfadia/
Whatsapp : +628118867897
Twitter : https://twitter.com/arfadia
Email : marketing@arfadia.com
Youtube : https://www.youtube.com/user/ArfadiaMedia
3. Goat Milk Industry and Farm In Indonesia (Araca Milk)
Did you know that farmland is currently Indonesia's most significant and profitable investment? Along with this, there are many potential ways to satisfy the demand for foods containing animal proteins like meat, milk, and eggs. Etawa goat milk has been around for a long time, but only some people know it because it is less popular. Some studies revealed that goat's milk had superior qualities or advantages over cow's milk. Since the fat granules in goat's milk are softer and smoother than those in cow's milk, it is safer for the body's digestive system and easier to digest. In addition to health, Etawa goat milk is also very beneficial for beauty. That is why we often see this milk processed into scrubs, body lotions, or bath soap because it can brighten the skin, shrink facial pores, and reduce acne.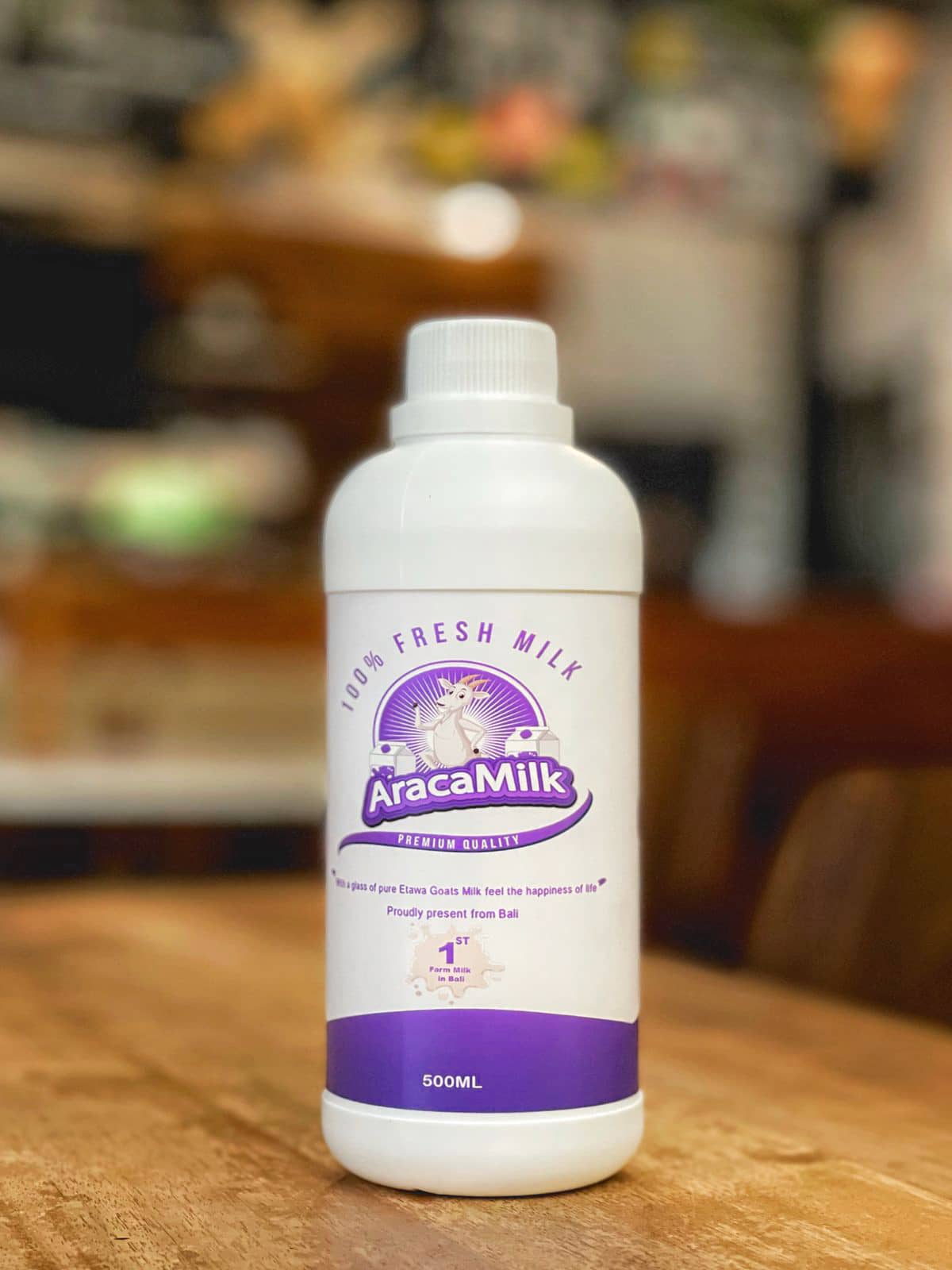 Not only in Indonesia but even in Thailand, their beauty products always contain Etawa goat milk because they are aware of its extraordinary benefits. Even though goats have a stable value, more Indonesians still need to learn how to handle them professionally. Most people have goat farming businesses to sell the meat. That is why goat milk farms are so uncommon in Indonesia. Because of this small amount, it will be great potential.
Are you interested in investing in this sector? You can start investing in a new business, Araca Milk (PT Araca Milk Industry). Why Araca Milk? Because this is the first Etawa goat farm in Bali. Araca Milk cares for and feeds its goats using a special international plan considering how Etawa goats are raised. This farm uses several methods to produce good quality Etawa goat milk, such as separating male goats from female goats and using dry food ingredients with a mixture of concentrates and dry forages with nutritional content because this affects the quality of their milk.
As a start-up business, PT Araca Milk Industry is looking for investors in its field. This is one of the best places to put your money because even if there is a recession, everyone will still need food. You have not seen any progress, but you are at the perfect starting point.
After reading the above explanation, have you decided where to invest and thought of the best way to deal with a recession? Choose a long-term investment. Even if the results are not immediately visible, the profits are stable. When confronted with a recession, maintain your intention to invest in something more regular. Thoroughness and a persistent mindset enhance profitability in investing. You can get the outcomes you want by investing regularly, such as once a month, for a predetermined amount of time. Constant infusions of cash lead to a better rate of return.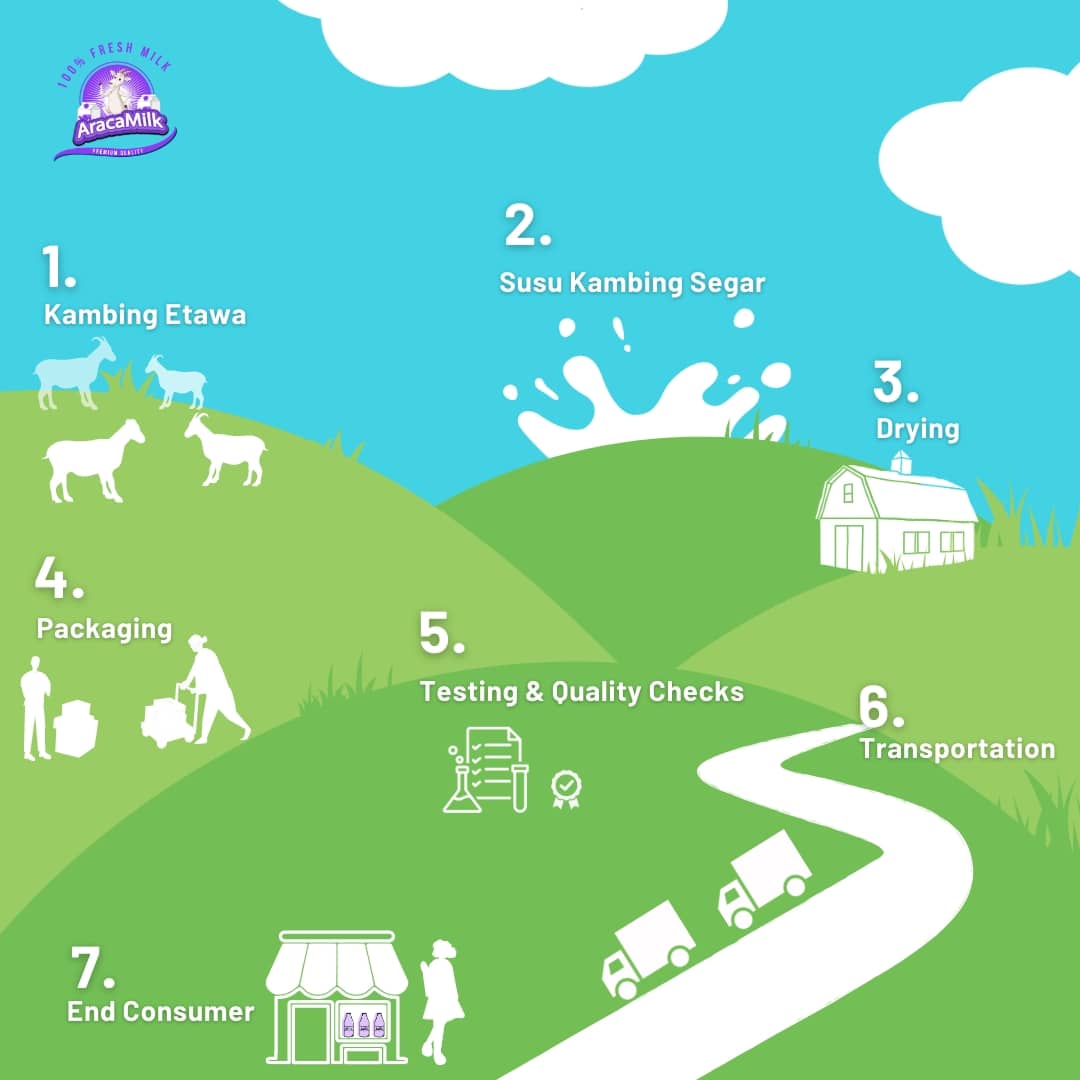 Most inexperienced investors make the fatal error of not thoroughly researching the risks associated with the instrument they intend to invest in. Investments may fail if the investor lacks the knowledge to avoid making costly mistakes in planning and execution. To minimize losses, a new investor should start with a safe bet like digital marketing company, content, and farmland.
Website : https://aracamilk.com/
Instagram : https://www.instagram.com/aracamilk/
Whatsapp : +628118867897
Email : aracamilk@gmail.com
Business Address: Jl. Raya Singapadu No.10, Singapadu Kaler, Kec. Sukawati, Kabupaten Gianyar, Bali 80571
Youtube : https://www.youtube.com/@araca-milk-susu-kambing
TikTok : https://www.tiktok.com/@aracamilk
Twitter : https://twitter.com/AracaMilk
Medias :
https://andalannews.com/kandungan-susu-kambing-etawa/
https://duniawanita.id/susu-kambing-paling-laris/
https://wartawan.id/10-rekomendasi-susu-kambing-untuk-kucing/
Investment Indonesia, Foreign Investment Indonesia, Top Company Investments in Indonesia Farm Land Investment, Goat Milk Farm and  Industry in Indonesia. Investment Indonesia, Foreign Investment Indonesia, Top Company Investments in Indonesia Farm Land Investment, Goat Milk Farm and  Industry in Indonesia. Investment Indonesia, Foreign Investment Indonesia, Top Company Investments in Indonesia Farm Land Investment, Goat Milk Farm and  Industry in Indonesia.
---