"We are grateful to be recognized by Clutch. This is our driving force to be better and become the best in Indonesia." – Tessar Napitupulu, Founder & CEO, Arfadia.
Clutch, the world's leading B2B ratings and reviews platform, recently announced its annual list of top service providers in Indonesia. We're thrilled to share that we were recognized in the report as a premier creative and design agency! Having our services highlighted by a prestigious market research firm is a huge accomplishment, and we're looking forward to the impact that this award will have on our business.
For its 2019 report, Clutch announced 151 top firms in Bangladesh, China, Indonesia, Japan, Malaysia, the Philippines, Singapore, South Korea, Taiwan, Thailand, and Vietnam.
https://clutch.co/press-releases/announces-new-research-2019-top-rated-b2b-firms-asia-middle-east
"Clutch is honored to have the chance to expand its research even further around the globe," said Clutch Analyst Amanda Finn. "The firms listed in this report showcase a deep level of expertise and a commitment to creating Top B2B Companies Middle Eastquality products for their clients. We can't wait to highlight even more high-achieving firms in the future as we continue our work."
Although this award is a high honor, our team feels that it is well deserved. Being an experienced digital agency, we know that we can deliver for our clients, and we're thankful that this is being acknowledged by other firms.
Because Clutch leverages a comprehensive approach to B2B research, you can trust that any business on their list is sure to deliver. The company's team of dedicated business analysts conducts in-depth client interviews to gather data about various B2B projects. Firms are then evaluated and ranked according to the Clutch team's research, which incorporates review data and other market information.

This review — which was collected by a Clutch business analyst — gives a comprehensive overview of one of our past projects. We completed both integrated digital marketing work for this client. Based on the content of the review, it seems that our partner was pleased with our superior project management style:
"Met our expectation. We are happy with the service PT. Arfadia provided. The company our helped us developed a new look to our website and provided us with social media support, website maintenance, and email marketing. It was not always smooth sailing, but the team is committed to give solutions and deliver results. We wish PT Arfadia the best in their business.." – Mia Fitri (Director of Communications and Outreach at Millennium Challenge Account Indonesia)
In addition to being featured on Clutch, we are also ranked highly on The Manifest — a blog-style B2B buyer resource. Arfadia is listed on The Manifest as one of the top custom software development companies Indonesia.
We're beyond thankful for this award, and look forward to acquiring more clients as a result of this achievement. If you would like to learn more about potentially working with us, please reach out to our team to set up an initial meeting.
We are honored to receive this award. We feel lucky to have worked with so many great people and organizations that have helped our company earn a position as one of the top agencies in Indonesia. We strive to deliver the best possible services to our clients, and recently we have been given a reason to believe that we are doing just that.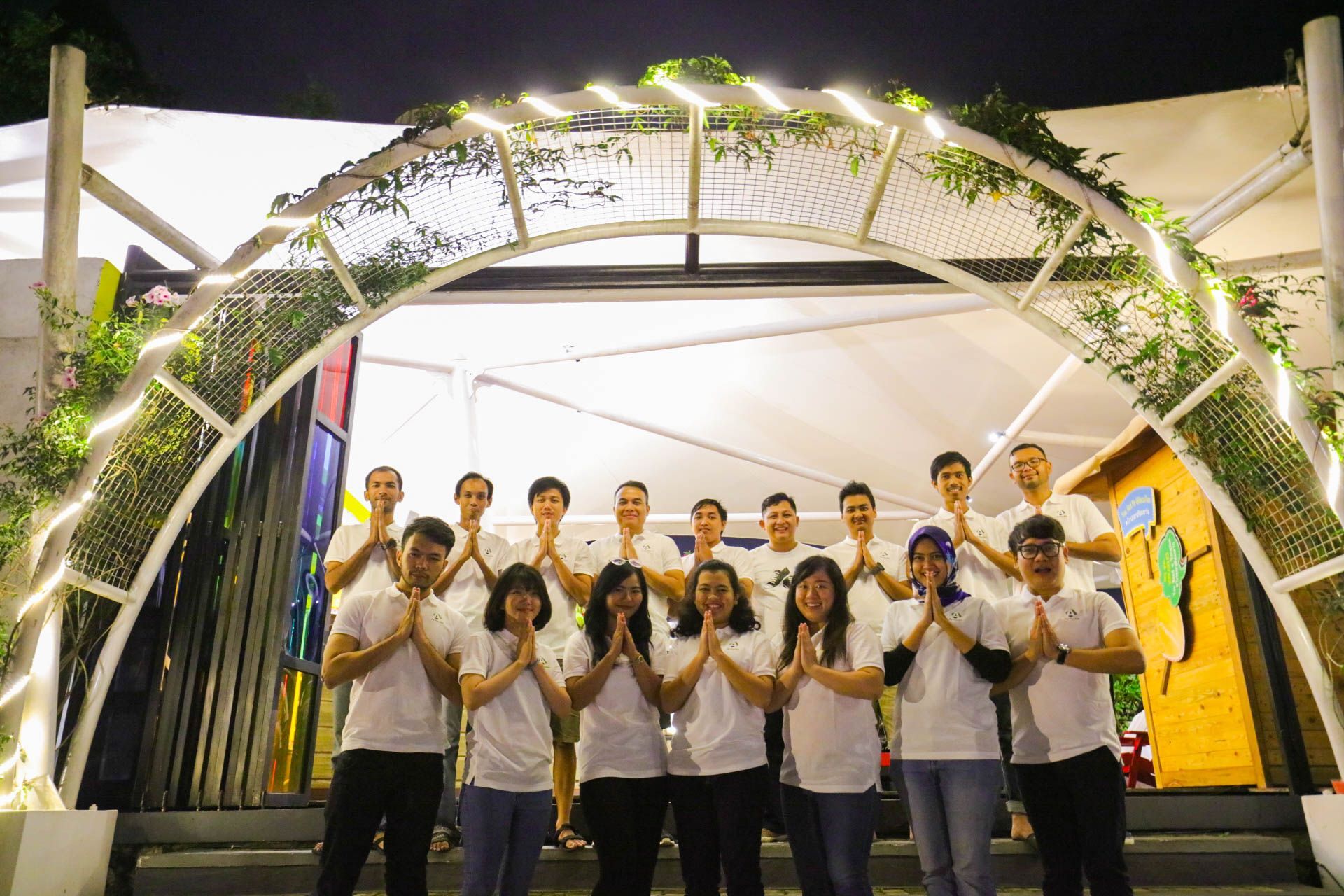 We appreciate this opportunity to keep our finger to the pulse of our clients' needs. Client feedback is our most important metric for success, and we will continue to use it to improve our team.
---